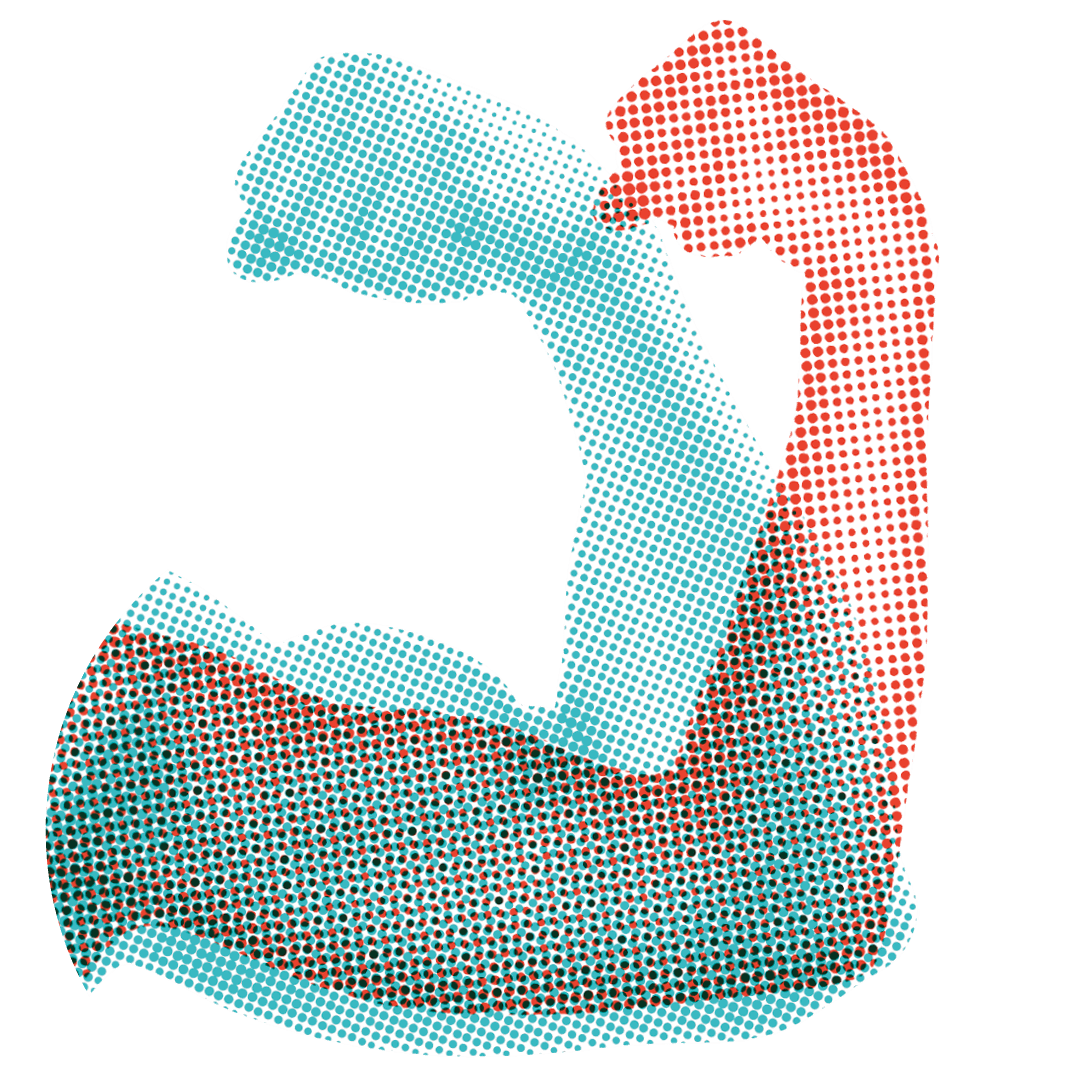 PARTICIPATE
There are plenty of opportunities to join Democracy Fitness. We are constantly training new trainers and more partners are joining the program. This means that Democracy Fitness is growing and will be available in more and more locations. To become a Democracy Fitness trainer takes about 12 hours, and is only offered to individuals aged 15 or older.
deltag@demokratifitness.dk ● +45 23 90 45 67
DO YOU AND YOUR COMMUNITY WANT TO JOIN?
Democracy Fitness is a 30 minute training program, which provides tools of democratic confidence that can be applied in everyday life. The goal for the next two years is to train 10.000 young danish individuals in Democracy Fitness. And in effect, 20 danish towns and cities will have strengthened their local community's democracy.
In Denmark, young people do not believe they are important to democracy, or that they can make a difference – they have considerably low democratic confidence (ICCS report)*. This is a problem that needs to be addressed in order to maintain danish values of better participation and willingness to participate.
With support from the Nordea Foundation and partner organisations from all over Denmark, the Democracy Fitness program intends on supporting youth's everyday democratic participation and community building, through training boot-camps and youth-to-youth training in democratic values and competences – we call those competences democracy muscles.
Democracy Fitness is officially housed in Demokrati Garage, a hub for all things democracy in the up-and-coming Copenhagen neighbourhood Northwest, but is extending its reach over all of Denmark – and even around the world.
WE ARE STILL LOOKING FOR POSSIBLE PARTNERSHIPS
——————————————————-
*For years, the International Civic and Citizen Education Study (ICCS), has found that regardless of social economic status, Danish youth knowledge about democracy and the civic society is considerably low (Brun et al., 2018, p.67). Additionally, the ICCS notes that girls generally have greater political confidence than boys, and that there is a correlation between high political interest and greater political confidence. (Bruun et al., 2018, p. 69)